Best Natural Deodorant for Men – Smell Clean and Fresh
Lure Blog, 1 year ago
6 min

read
123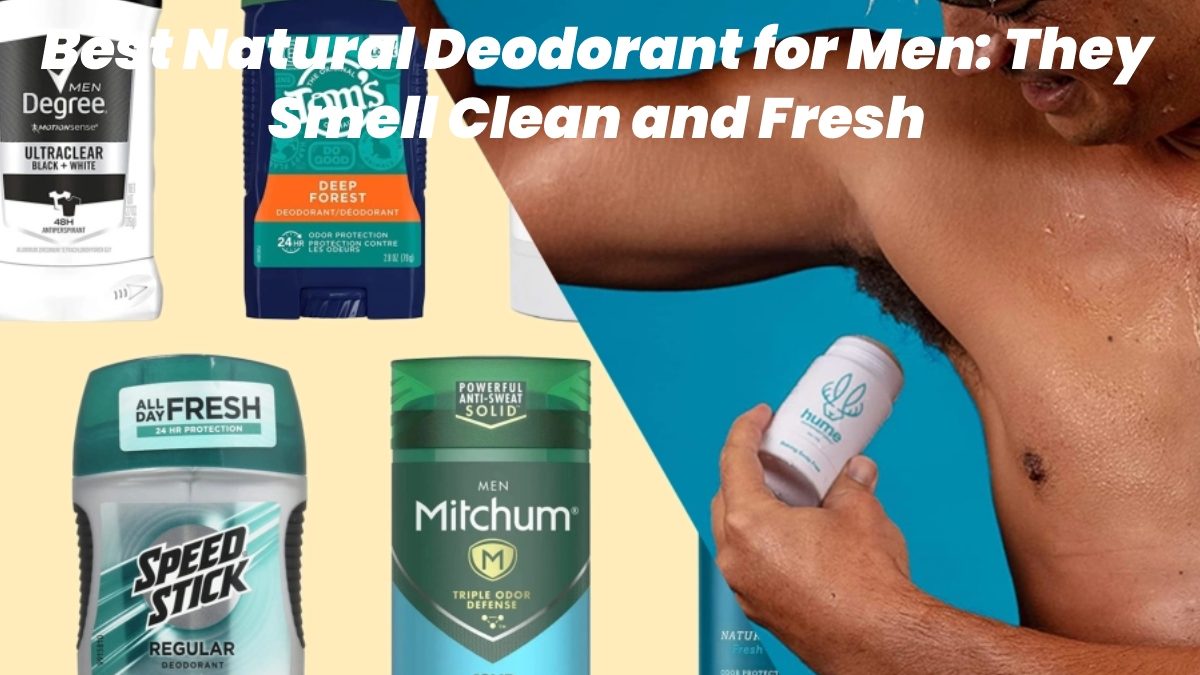 Best Natural Deodorant for Men – When choosing products for personal hygiene and daily best skin care, it is better to opt for those of quality and with ingredients that do not compromise our health or the environment, whenever possible.
This is the case of natural deodorants, which we are talking about here. When looking for products with natural ingredients, you will most likely have to go to a health food store or herbalist.
What is Natural Deodorant?
More people are concerned about leading a more sustainable life with the environment. In addition, awareness of the products' ingredients in their formulation has also increased considerably.
The chemicals used to manufacture many personal care products are under fire. Many are toxic that our bodies absorb and cannot eliminate. Natural deodorants In the case of deodorants, several studies link, although not directly, aluminium-based compounds with breast cancer. No need to alarm, but keep it in mind.
Composition of Best Natural Deodorant for Men
Natural deodorant in glass jars problem with conventional antiperspirant deodorants is aluminium. It is a metal that has generated a lot of controversies since some relate it to cancer or Alzheimer's.
For this reason, more and more people have switched to deodorants made with natural ingredients. These are usually made from natural antiseptic essential oils.
It is also common for them to include alum stone, a mineral that, in contact with water or sweat, becomes antiperspirant but does not clog the pores. So it is a good option.
In natural deodorant powder addition, some ingredients such as rosemary, tea tree extract, or sage are substances that reduce bacteria and leave a good smell on the skin.
Why to use Natural Deodorant?
To take care of your skin man putting on natural deodorants is an alternative to avoid the bad smell caused by sweat without having to expose the skin to chemical substances.
In addition, these products usually contain moisturizing ingredients, ideal for the most sensitive skin. They do not clog the armpits' pores and maintain the skin's pH.
To Protect the Environment
natural product choosing a natural deodorant without aluminium, in addition to being the most respectful option for the skin, is also the most ecological.
They do not Test on Animals
cruelty-free animal testing of cosmetic or personal care products is an immoral practice that more and more people reject. Among the tests on animals, we find the forced ingestion of various products such as soaps, creams, shaving foams, or the inhalation of lacquers and aerosols.
How to Choose a Good Best Natural Deodorant for Men?
When buying your beard oil, keep in mind the following factors:
According to its Quality
Natural deodorants you are determined to buy a good deodorant, always opt for quality ingredients. At this point, it is also essential to check the purity of its elements, such as that of the natural oils used.
According to its Format
natural deodorant ingredient deodorant can market in many formats. As we have already mentioned, the spray or aerosol usually contains alcohol, so its content is flammable and can cause irritation.
According to its Fragrance
These products also offer different aromas, but they are much more subtle since they do not usually add artificial perfumes but are the result of a mixture of natural essential oils.
For this reason, we can choose between deodorants with citrus aromas, those with slightly more floral touches, or without scent, if that is what you prefer.
How to use Best Natural Deodorant for Men?
When applying a natural deodorant, the procedure is similar to that of conventional deodorants, although with some nuances. We must mention that most of these products do not mask foul odours but act on them before the smell is produced.
The First Thing is to Clean the Skin Well and Dry it with a Towel.
The application in the armpit can vary from one format to another. For example, alum deodorant sticks are moistened with water before being applied to the skin. Although they can also use to dampen skin after a shower,
if it is a deodorant cream product, apply it with your hands and let the skin absorb it.
Types of Deodorants are there?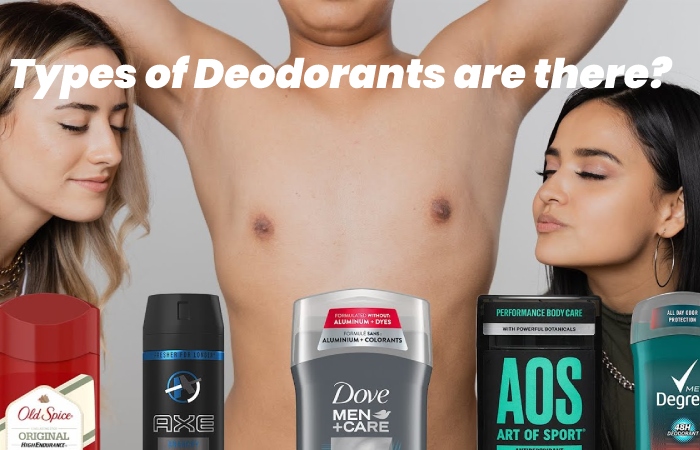 1. Aerosols
Nothing better than a spray to have a feeling of freshness with deodorant for men. Are you going to practice a sports activity, or do you need reinforced protection? Opt for Day Control Antiperspirant Non-stop 72H Spray Biotherm Homme. It dries a few seconds after applying and offers optimal protection against sweat.
2. The Bars
Very easy to carry, deodorant sticks for men are very practical in hand luggage if you travel by plane. They are effortless to use too. Try the Aqua power Ice Cooling Effect Antiperspirant 48H Stick Biotherm Homme for a pleasant sensation of cleanliness and freshness. Absorbs sweat and eliminates foul odours. If you are a fan of vital oils, try the Deo Stick Men Pure essential based on peppermint, lemon, bergamot, and ylang-ylang. It is certified organic.
3. The Roll-Ons
What I like about roll-on deodorants is how compact they are. They are lightweight and do not take up space. However, they can get caught in the ball and block it if you have long hair. Think about cleaning it frequently. Among the favorites is the For Men Deodorant Antiperspirant Bille Clinique . It is an antiperspirant with citrus, without paraben.
4. The Alum Stone
If you want to try the alum stone, discover Deoroche Pierre d'Alun du Panama Bioxydiet. Moisten it lightly and rub it over your armpits to lay down a thin layer of protection. It will regulate your perspiration without your skin stopping to breathe.
5. Alcohol
Alcohol is an excellent preservative, capable of killing bacteria as well. When applied, it provides charming freshness. It can, however, irritate sensitive skin and dry it out.
6. Sodium Bicarbonate
This white powder, applied slightly damp in the armpits or pulverized, eliminates odours. Non-toxic does not cause allergies and is suitable for many people.
7. Floors
We find numerous organic deodorants for men on the market. These are usually made from plants or essential oils. Many vegetables have antibacterial virtues, such as lavender, and are ideally indicated to enter the composition of deodorants for men.
8. Probiotic-Based Deodorants
Known for their ability to balance the microbial bloom, probiotics prevent the development of foul odours. The resulting products are very gentle on the skin and particularly effective, even in the event of heavy perspiration. They are very suitable for the composition of a deodorant.
Conclusion
Until recently, natural deodorants – often in innovative formats such as creams, sticks, and tablets – were manufactured and sold for people with delicate skin who were looking for a product that was as non-aggressive as possible. However, in recent years, the evolution of the cosmetic market, social changes, and the tendency to lead a life that is as sustainable as possible has meant that a product like the deodorant we use every day is no longer just that.
Also Read: How to Grow Beard Reedit? – Everything You Need to Know
Related posts