Homedics Totalcomfort Ultrasonic Humidifier with UV-C Technology
Lure Blog, 2 months ago
5 min

read
105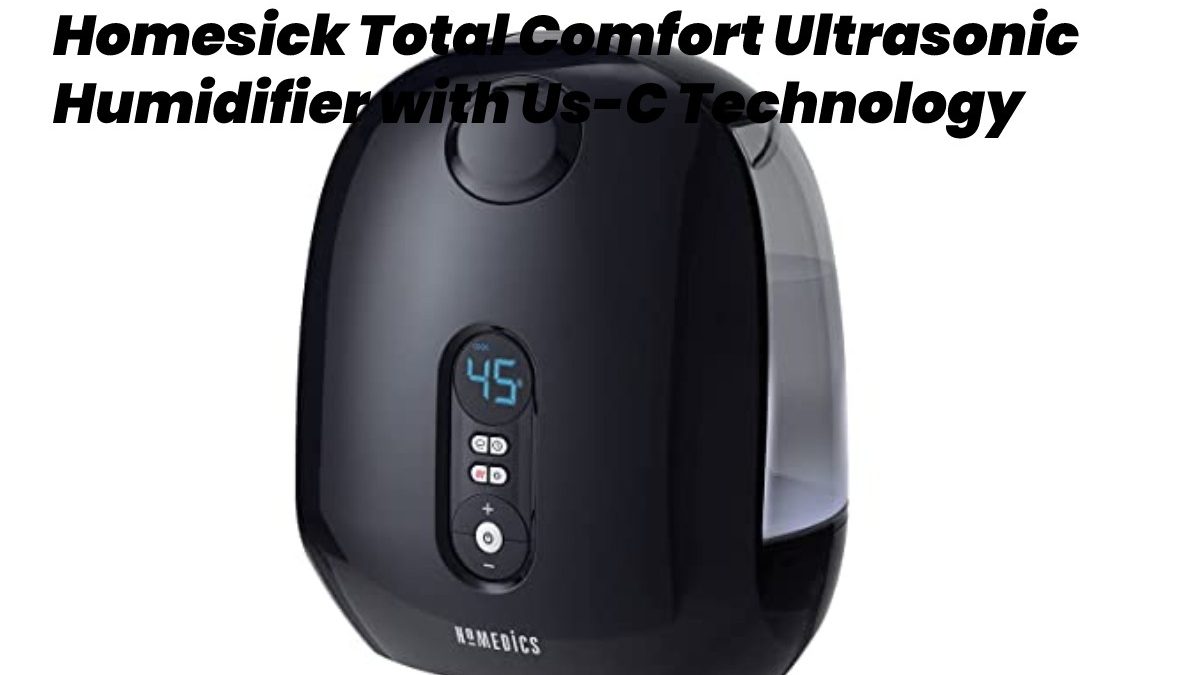 Introduction
The Homedics TotalComfort Ultrasonic Humidifier technology with UV-C, a leak-resistant design, disperses a visible cool mist. It's ideal for bedrooms and home offices up to 278 square feet.
Too much humidity can increase dust and mould, creating health risks. Too little means dry air that can cause itchy skin, bloody noses, chapped lips, sore throats, respiratory infections, and cracks in wood floors and furniture.
Many types of humidifiers are on the market to keep your home's air at the perfect balance. One that is gaining popularity is a UV air humidifier. Let's dive into how these systems work and what differentiates them from other options.
Product of Homedics Total Comfort Ultrasonic Humidifier with UV-C Technology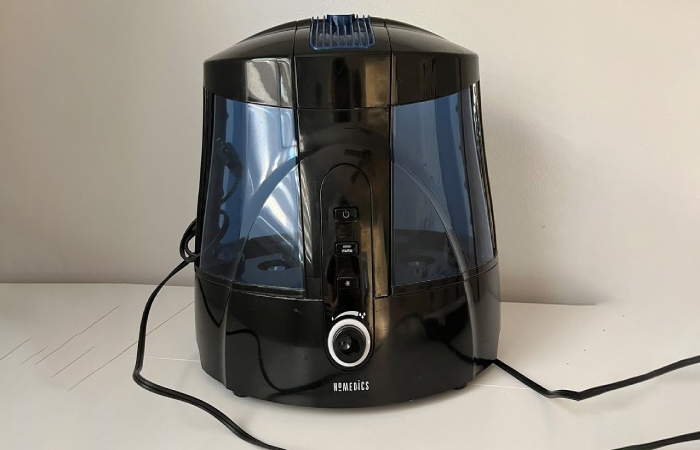 The Homedics Total Comfort Ultrasonic Humidifier with UV-C technology disperses a visible cool mist while killing 99.9% of bacteria, mould, and mildew.
Three mist settings are ideal for medium rooms up to 278 square feet.
0.97-gallon top-fill tank provides up to 45 hours of operation with auto shut-off protection when water runs out
Keep your humidifier looking like new with a cleaning reminder that lets you know when it's time to clean the transducer. Clean Tank Technology helps defend the tank from mould and mildew, and the included demineralization cartridge helps reduce the build-up of white hard water powder.
A built-in nightlight and essential oil tray compatible with any Homeric essential oil will enhance your environment.
UV-C technology kills 99.9% of bacteria, mould, and mildew
Visible Ultrasonic Cool Mist
97 Gallon/3.7L Top Fill Water Tank with Handle
Auto shut-off timer up to 12 hours.
WHAT IS INCLUDED
Homeric's Total Comfort UV-C Ultrasonic Humidifier
Three essential oil pads
Demineralization cartridge.
DETAILS
3″ high x 7.9″ wide x 7.9″ deep
Water tank capacity: 0.97 gallons
Room size: 278 square feet
Cord length: 72 inches.
Model No. UHE-CMTF45
Benefits of Homedics TotalComfort Ultrasonic Humidifier with UV-C Technology
Visible Cool Mist: Ultrasonic membrane turns water into a fine mist that disperses evenly in the air; Cleaning reminder lets you know when to clean the ultrasonic membrane to keep your humidifier running like new
UV-C Technology: This leak-resistant humidifier uses UV-C LEDs to reduce bacteria, mould, and mildew* that can be found in the humidifier's mist; Use spaces up to 278 square feet.
Top Fill Reservoir: 0.97-gallon water reservoir with carrying handle provides up to 45 hours of operation per fill; Clean Tank Technology helps protect the tank from mould and mildew; tank with large opening for easy cleaning
ADJUSTABLE SETTINGS: Choose from 3 misting settings to best fit your space; Like the benefits of aromatherapy with 3 included vital oil pads; Built-in night light, and auto shut-off for night use
Box Contents: (1) Homeric's Total Comfort UV-C Ultrasonic Humidifier; (1) Instruction Manual, (3) Essential Oil Pads, (1) Demineralization Cartridge, (1) 2-Year Limited Warranty
Reduces Escherichia coli bacteria, Staphylococcus aurous bacteria, Aspergillums Niger mould, and Penicillium citrine fungus in fog after 30 minutes at fog level 1 validated by 3rd party testing.
What is a UV-C Humidifier?
UV-C light reduces germs to emit a cleaner mist, while Silver Clean Protection is built into the tank to combat the growth of mould and mildew on the surface of the water tank. Using ultrasonic technology, it disperses a fine mist into the air and is ultra-quiet, making it ideal for use while you sleep.
What does an Ultraviolet Light do in a Humidifier?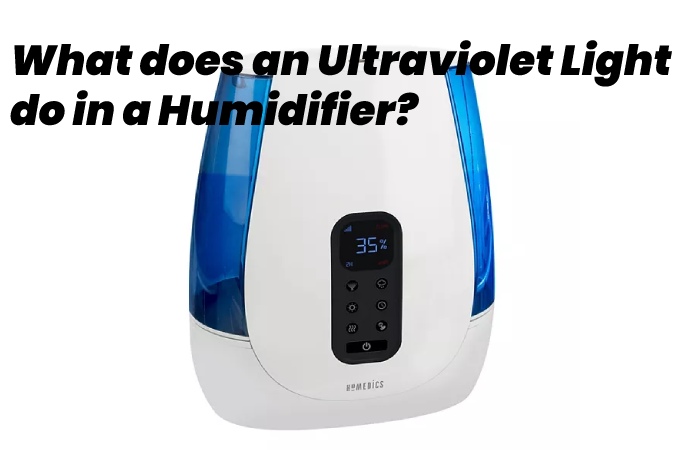 The job of ultraviolet light in the humidifier is basically to sterilize. For the most part, the humidifier is infused with a bulb that, when activated, releases UV rays that interact with the water and kill microorganisms like viruses and bacteria that are too small to be retained through a filter but very harmful. In case they find their way to the body.
With this function, the main objective of humidifiers is not only to increase the moisture content of the air but to do so in the safest way possible, ultimately protecting the environment.
Does Ultraviolet Light Kill Mold and Other Microorganisms?
It was previously stated that UV lamps are very effective against microorganisms that could cause infections, and these microorganisms grouped in the millions are the ones that become the most visible infections, such as bacterial build-ups and mould.
When ultraviolet light is released into the water, it brings the same solar energy, killing the organisms that cause the visible result of buildup, thus killing the advertisement itself. Essentially, ultraviolet light can kill mould as it touches it, treating what you can see and can't see (mould spores).
Also Read: Best Natural Deodorant for Men – Smell Clean and Fresh
When Should I Sleep with a Humidifier?
Dry air can be dangerous at any time of the year.
Winter
During the winter, people spend more time indoors, and homes heat up, making indoor air drier. As described above concerning coronavirus, cold and flu viruses survive and spread more widely in dry winter. For this reason, increasing indoor humidity levels in hot weather helps prevent the spread of common seasonal viruses.
Additionally, a humidifier hydrates the nasal and upper airways when the air is dry. It can help you breathe more manageable when you have a runny nose, chest congestion, cough, or sore throat.
Summer
Winter isn't the only time indoor air is abnormally dry. During the summer, air conditioning removes moisture from the air. This makes the air inside the house dry and causes many of the same health problems. Air conditioning can dry out your sinuses, nasal passages, and throat when you sleep, causing these sensitive tissues to become inflamed and swollen.
Using a humidifier while you sleep in the summer helps alleviate these symptoms of dry air and seasonal allergies. The cool mist can neutralize pollen and mould at their peak.
Also Read: What is Yusho Disease? – Symptoms, Causes, and More
Related posts